Deister Concentrator is one of the leading manufactures of mining and mineral separation equipment since 1906. We value a commitment to quality and unparalleled customer support.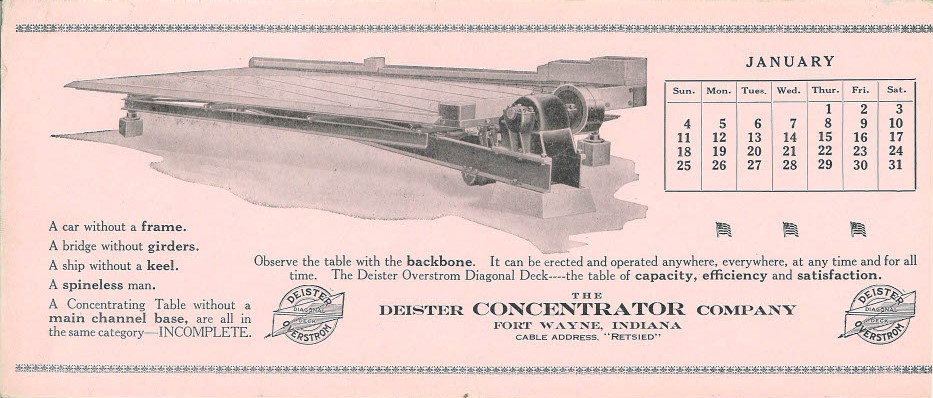 We are proud to offer products that are:
Ecologically friendly
Easy to operate & customizable
Uniquely designed 
With a history that spans over one-hundred years, the story of Deister Concentrator parallels the story of the mining industry from the early 1900's to today. Emil Deister immigrated to the United States from Germany in 1906.  He perfected and then patented  a simple concept in shaking table separation.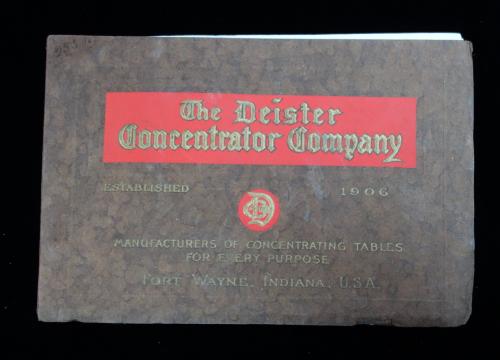 This concept changed history and brought good fortunes to a new generation of miners. The revolutionary process that Emil developed included pooling and body separating riffles running diagonally to the flow of the material.  While the process that Emil developed has been perfected over the years; nonetheless, no other system separates minerals as efficiently and completely.